News Posts List
eNews for Spring & Summer 2023
05/26/2023
Summer Programs
Registration is now open for activities in June, July & August. View them and enroll in a variety of ways:
Contact the PP&R customer service center: 503-823-2525
Call us at CMC: 503-823-3177
We are excited to offer a new camp program for teens at the Center Powered by Y.O.U.th in the summer.

Spring Events
Since March we have already had over 40 free-to-attend concerts for hundreds of attendees - both in-person and online - including the all-school Suzuki playthrough event in April, pictured above. With at least a dozen more events, see our online events page and come listen!
Congratulations, Graduates!
Read about our impressive high school seniors, who have accomplished so much in music at CMC and elsewhere.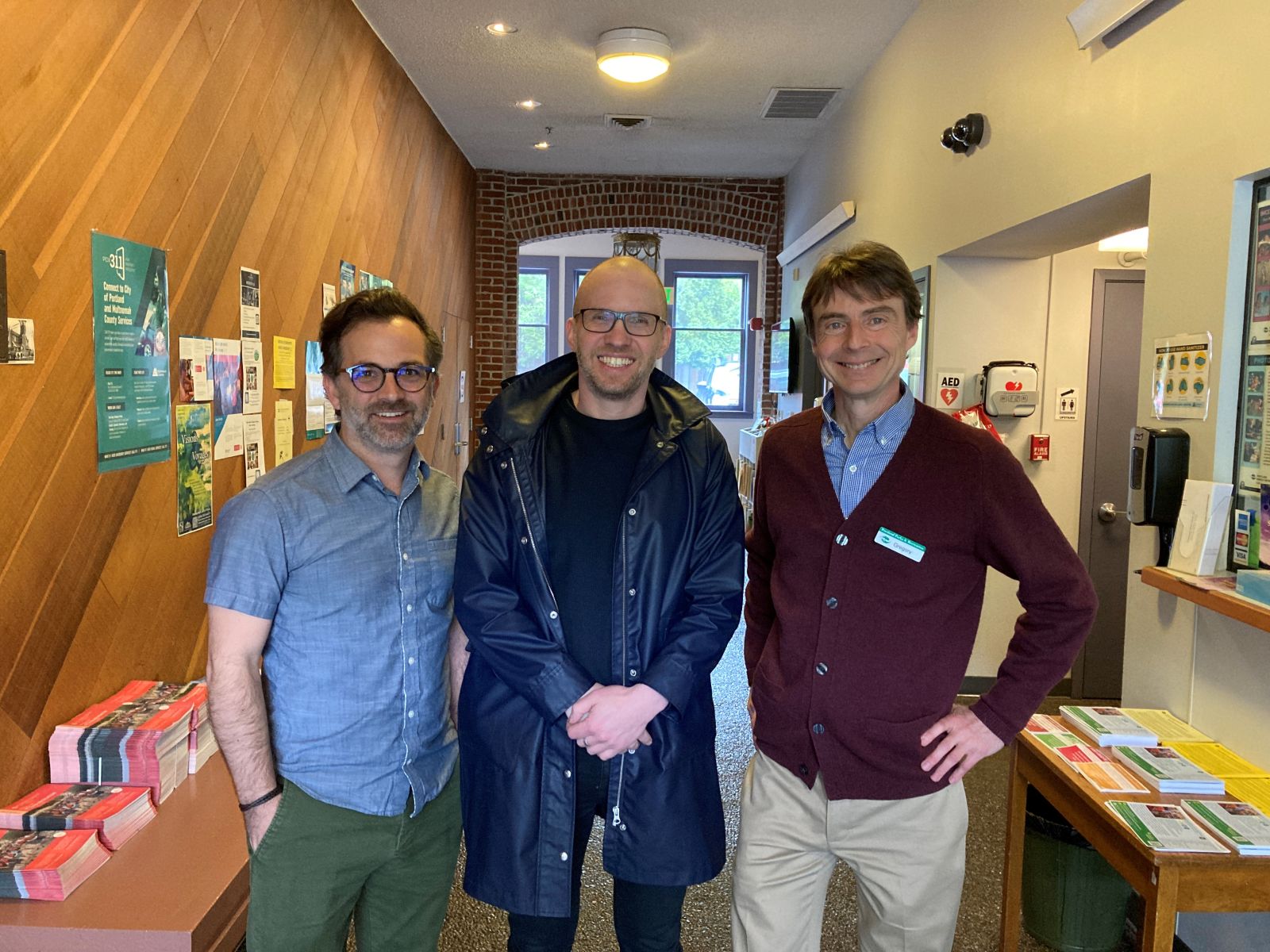 Maestro Visit
Earlier in May, David Danzmayr, music director of the Oregon Symphony, visited the Community Music Center, along with Matthew Gailey, OSO Education and Community Engagement Director. They toured the facility, observed some classes, and met some of the students.
CMC and the OSO have so much in common, and we are honored to have them as a partner to increase harmony in the community!
Photo (left to right): Oregon Symphony Education & Community Engagement Director Matthew Gailey, Oregon Symphony Music Director David Danzmayr, and CMC Director Gregory Dubay
Notice of Annual Meeting
The Community Music Center non-profit will hold its annual meeting on Friday, June 9 at 7:00 pm in CMC's David B. Campbell Recital Hall, followed by a concert of CMC students. See our Press Room blog for more information.